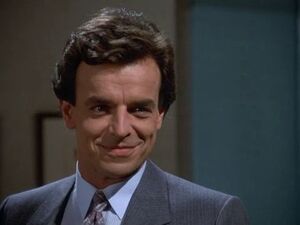 Spiro Koralis was the heir to Koralis Shipping, a Greek shipping venture. His widowed mother married Zach Powers, whom Spiro did not trust from the beginning. When his mother died under mysterious circumstances, Spiro held Zach responsible. However, he was never able to prove Zach's involvement. Zach gained control of Koralis Shipping, and re-christened it Powers Shipping. So, through such tragic circumstances, Zach Powers' strength increased. Spiro came to Los Angeles for business reasons . . . and to keep an eye on Zach. While he was there met Bliss Colby, who was at the time dating Zach's nephew Sean McAllister. Sean and Bliss soon called things off, and Spiro stepped in. It didn't take long for him to get Bliss into his bed. Later, Zach found out that Spiro bungled some of his business affairs, business affairs that could frame Zach. So, he promptly threw his stepson out.
Ad blocker interference detected!
Wikia is a free-to-use site that makes money from advertising. We have a modified experience for viewers using ad blockers

Wikia is not accessible if you've made further modifications. Remove the custom ad blocker rule(s) and the page will load as expected.